Inflation may be easing, but many Americans just aren't seeing it as prices for everyday items remain higher than they were before the pandemic and even after inflation peaked in the summer of 2022.
"The challenge with inflation is it's cumulative. So, if inflation goes up 8% one year, 10% the next year, and the rate of inflation growth slows down to 3%, big deal. But the price of a home is 30% higher than it was in 2020. The price of eggs is almost double what it was in 2020, and prices don't come down," Mitch Roschelle, Madison Ventures Plus managing director, told FOX Business.  
The cost of a dozen eggs averaged $2.06 in September compared to $1.45 in 2020, as tracked by the U.S. Bureau of Labor Statistics. The average price for a single-family home was $394,300 in September compared to $311,800 in 2020, per the National Association of Realtors.
A 30-year fixed-rate mortgage averaged 2.84% in November 2020. Last week, rates were 7.5%, according to Freddie Mac. Rates will likely stay elevated for longer or potentially move even higher as the Federal Reserve mulls another rate hike.
"We know that ongoing progress toward our 2% goal is not assured: Inflation has given us a few head fakes," said Federal Reserve Chairman Jerome Powell in prepared remarks last week at an International Monetary Fund conference in Washington, D.C. "If it becomes appropriate to tighten policy further, we will not hesitate to do so," he added.
TARGET OFFERS LOW-COST THANKSGIVING OPTIONS
Walmart and Target, which both report earnings this coming week, will give fresh updates on consumer spending amid higher prices. Target already rolled out low-cost Thanksgiving options aimed at "helping guests stretch their budgets" while celebrating the Nov. 23 holiday, the retailer said. It consists of ingredients commonly used for Thanksgiving meals that cost under $25 total.
Ticker
Security
Last
Change
Change %
WMT
WALMART INC.
166.19
+2.27
+1.38%
TGT
TARGET CORP.
108.33
+1.55
+1.45%
Walmart and German retailer Aldi are doing something similar.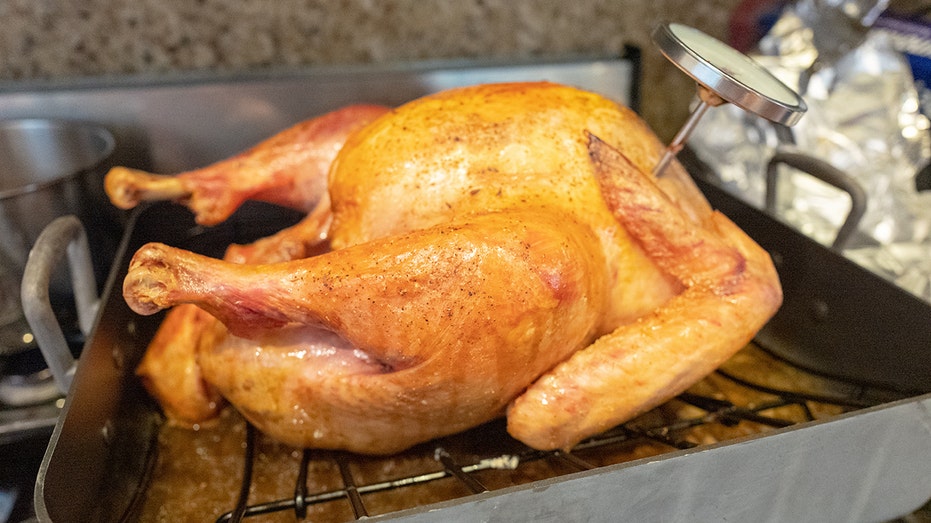 Overall, food prices rose 3.7% in September while prices for poultry are down 0.4%; steak and veal along with frozen vegetables are higher by 7% and 11.6%, respectively.
WALMART, ALDI CUT COST OF THANKSGIVING MEALS
On Tuesday, the consumer price index is expected to show that inflation rose 3.3% in October, compared to 3.7% in September. Month-over-month prices are seen rising 0.3%, matching the prior month, according to Trading Economics.
However, the core rate, which excludes volatile food and energy prices, is expected to rise 4.1% on an annual basis, per Trading Economics. The team at Bank of America, led by Stephen Juneau, is forecasting a slightly higher read of 4.2%, which could be a red flag.
"Should our forecast prove correct, we think it will keep a December hike in play for the Fed. Our forecast would mean that core inflation rose by 3.8% on a three-month annualized basis, accelerating from 3.1% in September and moving further away from the Fed's target," the team detailed in a note to clients.
Inflation peaked at 9.1% during the summer of 2022.
FOX Business' Megan Henney and Daniella Geneovese contributed to this report.