Mortgage rates have been falling for weeks as high inflation eases, but the housing market may continue to grapple with an affordability crisis for months to come. 
Borrowing costs have retreated noticeably over the course of November as many investors believe the Federal Reserve is done hiking interest rates following two cooler-than-expected inflation reports last week.
Rates on the popular 30-year fixed mortgage fell to a two-month low of 7.44% last week, according to Freddie Mac, down from a high of 7.79% at the end of October but well above the pre-pandemic average of 3.9%.
MORTGAGE CALCULATOR: SEE HOW MUCH HIGHER RATES COULD COST YOU
But affordability constraints are likely to persist: Rates are expected to remain elevated in coming months, as the Fed has hinted that it may hold interest rates at peak levels for longer than previously anticipated.
A new Bank of America analyst note authored by economist Michael Gapen suggested that lower mortgage rates do not necessarily translate into a more favorable buyers' market – and that renting versus buying a home remains the more affordable option. 
HOME FORECLOSURES ARE ON THE UPSWING NATIONWIDE
"Although a small cooling in mortgage rates is good news, buyers should anticipate a higher-for longer rate environment," the note said.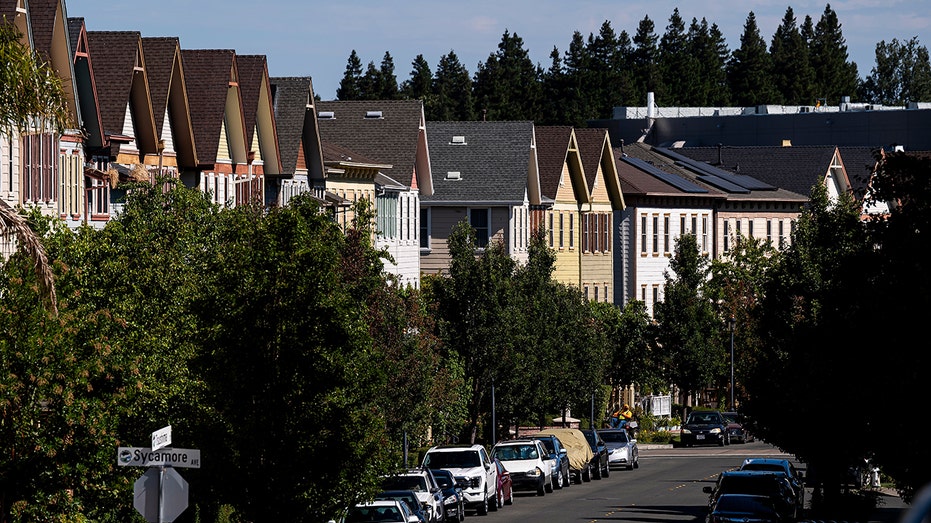 As of October, rent was still cheaper than mortgages in all but two of 97 major metro areas, according to Bank of America. That calculation includes property tax but excludes other factors like home insurance, utilities and maintenance costs that would make homeownership even more expensive. 
In fact, both options became considerably more expensive following the COVID-19 pandemic. Compared with February 2020, the S&P CoreLogic Home Price Index is up more than 34%, while the Zillow index that measures the cost of renting has jumped 30%.
"It clearly has not been a buyers' market due to low affordability, but the situation has not been all that much better in the rental market," it said. "So comes the question, do lower mortgage rates mean that we will soon see a more favorable buyers' market?"
The housing market recovery will likely be "lengthy," given that the Fed's tightening campaign pushed mortgage rates from about 3% to 8%. Homeownership is expected to remain out of reach for many Americans until the Fed starts cutting rates and mortgage rates fall more substantially.  
"Nevertheless, once the Fed starts cutting in 2024, we should begin to see signs of housing activity gradually picking up due to improved demand and supply," the note said.