A boutique hotel in Chicago will become a temporary homeless shelter, the city announced, but the move has rankled workers, who say they're being laid off as a result of the move.
Democrat Mayor Brandon Johnson's office said the Selina Chicago hotel is being converted to a homeless shelter ahead of the winter months, giving those without housing a place to stay, according to FOX 32.
"We're trying to care for all people," Johnson's Press Secretary Ronnie Reese said. "It's about providing unhoused Chicagoans with a warm place to stay during the winter months."
It comes as the city struggles to find housing for migrants, as 20,500 have arrived in Chicago since 2022, according to CBS Chicago.
CHAOS ERUPTS AT CHICAGO CITY COUNCIL MEETING OVER SANCTUARY CITY STATUS
Reese said that the city's shelter system was at capacity before migrants began being bused to Chicago.
Officials say the shelter is expected to open in December and house around 116 people. The shelter will remain open for up to seven months.
However, some employees at the hotel aren't happy with the move and say they were recently laid off.
Angeyleah Campbell, who worked at the hotel for 25 years as a housekeeping supervisor, said she received a layoff letter Oct. 25. The letter said her job would be gone Friday.
CHICAGO STRUGGLES TO HOUSE WAVES OF MIGRANTS AS FREEZING TEMPERATURES HIT CITY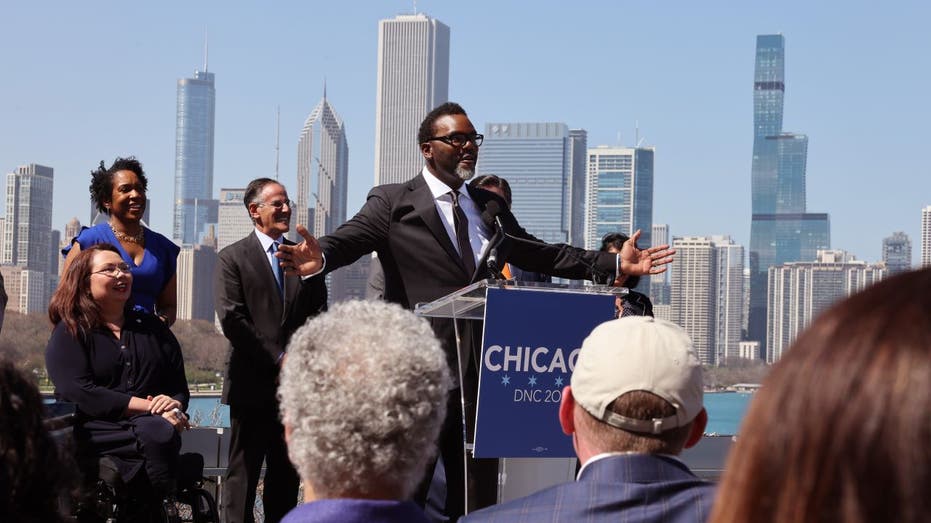 "Why are we being kicked to the curb?" Campbell, a grandmother of four said. "I want to be able to keep food on the table and take care of my bills."
According to workers, they kept their jobs when the hotel operated as a migrant shelter for two months last winter.
"During that time, we continued to work and clean rooms and make sure asylum-seekers were taken care of," said Campbell.
Reese said that the shelter is part of the city's plan to provide "an additional 300 emergency shelter beds." Kentucky-based Equitable Social Solutions will staff the shelter.
CLICK TO GET THE FOX NEWS APP
Karen Kent, president of the union representing hotel staff, said the layoffs were unnecessary as union members worked during emergencies like this in the past.
"We're always ready to work in partnership during a crisis like this," Kent said. "They're ready to do this again, whether they're asylum-seekers or other vulnerable populations."